There are two models of Cisco SPA's used for faxing with our service, the SPA 122 and the SPA 112. You can identify if you are using one of these by comparing your device to the screenshots below. The main difference is the lack of a second Ethernet port on the SPA 112.
Cisco SPA 112: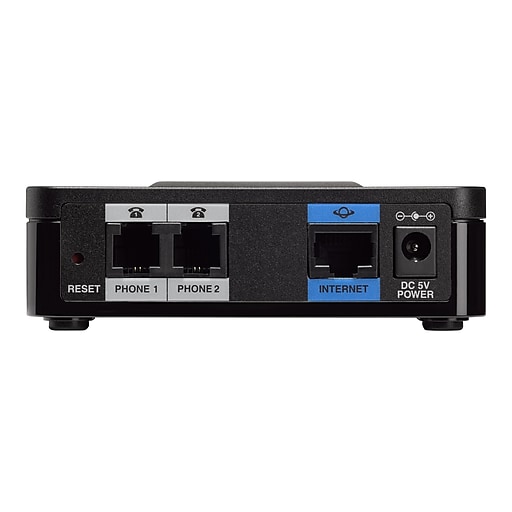 Cisco SPA 122:

If sending a fax fails, follow these troubleshooting steps:
Verify the fax number you are attempting to send a fax to. Ensure it is a 10-Digit fax number with the area code included.
Power cycle the device by removing the power cable for 15 seconds and plugging it back in.

DO NOT do a Pin-Hole-Reset using the reset button on the SPA.

Verify you have the Fax Line plugged into the correct port. As both devices have two phone ports, oftentimes one port will not be used.

The Fax machine will need to be connected through the port labeled 'Phone 1' (Phone 2 as well if you are set up for a second fax machine)
The port labeled Internet will need to be connected to either your Internet Router or a Network Switch.
If you have verified the number, rebooted the device, and confirmed you have the fax machine plugged into the correct port, please contact our support team with the MAC Address of the device that is not functioning correctly. If you have received an error from your fax machine, please include as much information as possible to assist with the troubleshooting process.
You can find the MAC Address on the bottom of the device. It will be the second label from the top.